Meet Our Board
WISAY 2018 Board
 Graduate Student Board Members:
 Veronica Galvin - Graduate student in Neuroscience
Veronica is currently in the Department of Neuroscience at Yale working on her PhD investigating the circuitry underlying working memory in the prefrontal cortex.  Veronica grew up in Seattle, and received her Bachelor Degree of Arts and Sciences from Quest University in Squamish, BC, with a focus on cognitive neuroscience and consciousness.  She joined WISAY for mentoring and guidance, and eventually joined the board to be involved in organizing and creating the same programs that she felt supported by herself!  Outside of WISAY and the lab, Veronica loves all activities involving snow, cats, eating good food, and going on adventures.
Valerie Su - Graduate student in Pharmacology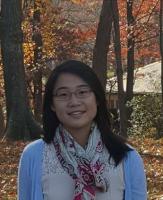 Valerie is a fourth year graduate student in the Department of Pharmacology.  She studies regulators of integrin adhesion receptors, which regulate how cells communicate with their environment.  In her free time, she enjoys baking, running, and swimming.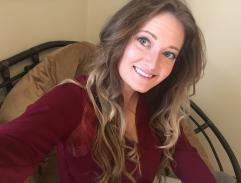 Anna Vinton - Graduate student in Ecology and Evolutionary Biology
Anna is a PhD candidate in the Ecology and Evolutionary Biology department.  Her research broadly focuses on developing theory to improve the management of natural systems.  For her doctoral dissertation she is interested in investigating the effect of environmental change on population dynamics by developing eco-evolutionary models.  Feel free to tweet at her (@TheoreticalAnna) or email her (first.last@yale.edu) with any questions!
Ayomiposi Loye - Graduate student in Biomedical Engineering
Ayo is a PhD candidate in Biomedical Engineering. Her research focuses on the use of metallic alloys and their modifications to create better biomedical implants.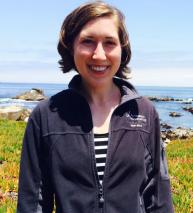 Evlyn Pless – Graduate student in Ecology and Evolutionary Biology
Evie studies the evolution and gene flow of the Aedes aegypti mosquito, an important vector of tropical diseases. WISAY offers amazing mentoring and learning opportunities, and she loves helping to organize some of these events as a WISAY board member. In her free time, she enjoys reading, hiking, sports, and traveling.
Nicole Sonnert - Graduate student in Physics and Engineering Biology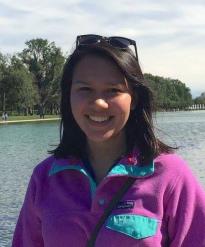 Nicole, a native of Cambridge, MA, is a second year PhD student in the department of Microbial Pathogenesis. She studies the human gut microbiome at the interface of the host and microbe.  She split her college years between Mount Holyoke College and Dartmouth College in pursuit of a 3-2 dual degree, where she studied Biomathematics and Chemical Engineering, respectively.  Before coming to Yale, Nicole worked at an antibody discovery company, doing early stage drug development in New Hampshire.  Outside of lab, Nicole likes rowing, cooking, crafting, and hiking.
Jing Qiu - Graduate student in Genetics
Jing is currently a PhD candidate in the Department of Genetics. She uses novel reporter system and high-throughput single-cell sequencing to study early blood cell development. She received her bachelor's degree in biology and studio art from University of Virginia, where she studied early eye development, oil painting, and darkroom photography.
Jennifer Troiana - Graduate student in Chemistry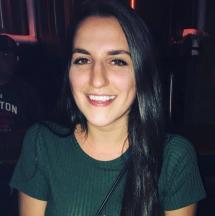 Jennifer Troiana is a graduate student in the Department of Chemisry, studying inorganic chemistry.  Her research focuses on surface attachment of homogeneous water oxidation catalysts for potential use in solar fuel cells.  Jennifer grew up in Westchester, New York, and completed her B.S. in Chemistry at SUNY Binghamton.  She joined teh WISAY Board to get involved with planning and enjoying more WISAY events! 
Alexandra MacColl Garfinkel - Graduate student in Genetics
Alexandra MacColl Garfinkel is a PhD candidate in the Khokha lab in the Genetics Department where she and her colleagues work to elucidate the underlying genetics of congenital malformations. Before coming to Yale University she completed her B.A. in Biology and Psychology with a focus in neuroscience at Lewis & Clark College, then worked in the Cepko/Tabin lab at Harvard Medical School developing a gene therapy for Retinitis Pigmentosa, a form of genetic blindness. Alexandra lives in and (absolutely loves) New Haven with her fiancée Robert and their 2 year old Axolotl, Kaiju.
Postdoctoral Board Members:
Katie Ferguson – Postdoctoral associate in Neuroscience
Katie is a Postdoctoral Fellow in the Department of Neuroscience at Yale.  She is interested in how brain cells work together to encode information from our environments (like what we see), and how the information we perceive differs depending on an animal's behavior at the time of encoding.  Katie earned an undergraduate degree and Master's in Applied Mathematics at the University of Waterloo, Canada, and a PhD in Neuroscience from the University of Toronto, Canada, where she created computer models to study how diverse brain cell populations interact to during memory formation and retrieval.  Outside of the lab, she enjoys anything outdoors, music, and art.  You can find her on twitter @kt_ferguson.
Maud Quinzin - Postdoctoral associate in Ecology and Evolutionary Biology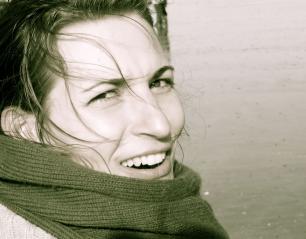 Maud is a postdoctoral fellow in the Department of Ecology and Evolutionary Biology at Yale, and comes from Brussels in Belgium.  She is an Evolutionary Biologist turning into a Conservation Biologist, notably using the genetic toolbox to study endangered populations and species aiming at informing conservation decisions.  She currently works on the Galapagos giant tortoises but any endangered creature will attract her attention.  When not in the lab, she needs to run, hike, bike, etc., and watch sunsets - so enjoys anything outdoors, including wildlife photography.  She also loves to cook, eat, dance and draw.  She very recently joined the board and hopes to add a touch of "abroad" spirit and continue helping the community of women in STEM at Yale in outreach, communication, reaching work/life balance, and being successful women in academia.